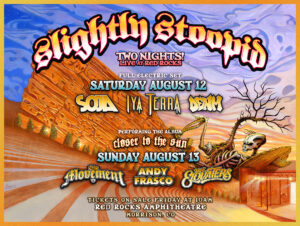 Announcing TWO NIGHTS Live at Red Rocks Amphitheatre in Morrison, CO! On Saturday August 12, Slightly Stoopid will perform a full electric set with special guests SOJA, Iya Terra and DENM. On Sunday...
Read More →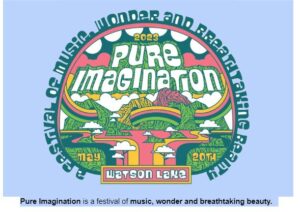 FEMALE-FOUNDED AND CURATED, ECO-FORWARD FESTIVAL PURE IMAGINATION ANNOUNCES 2023 LINE-UP FEATURING ZIGGY MARLEY, LUCINDA WILLIAMS & HER BAND, CAPITAL CITIES, ALLISON RUSSELL, NAPPY ROOTS, BRANDY CLARK, PONDEROSA GROVE, JARED JAMES NICHOLS, THE BRUMMIES, JOHAN GLIDDEN...
Read More →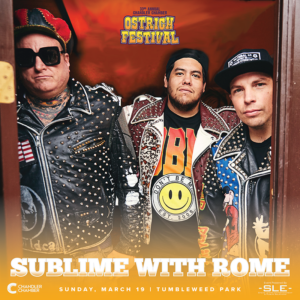 The Festival The 33 rd Annual  Ostrich Festival is part of Chandler's recent history, but it is based on the colorful early history of ostrich ranching, which included raising these unusual creatures within...
Read More →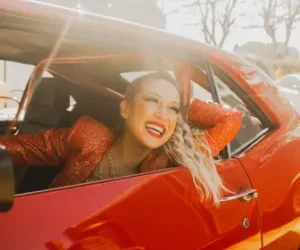 ALBOROSIE ANUHEA ATMOSPHERE B FOUNDATION BADFISH COLLIE BUDDZ & FRIENDS COMMON KINGS CYDEWAYS CYPRESS HILL DENM DIRTY HEADS DISPATCH DUB INC THE ELOVATERS GENTLEMAN HIEROGLYPHICS FT. DEL THE FUNKY HOMOSAPIEN THE HIP ABDUCTION...
Read More →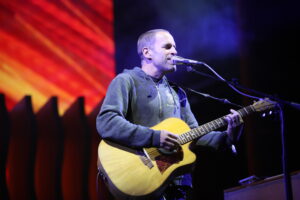 JACK JOHNSON ANNOUNCES IN BETWEEN DUB DUB REMIX ALBUM RELEASED JUNE 2   LEAD TRACK, "TRAFFIC IN THE SKY" LEE "SCRATCH" PERRY DUB RELEASED TODAY LISTEN TO "TRAFFIC IN THE SKY" HERE: https://JackJohnson.lnk.to/Traffic ...
Read More →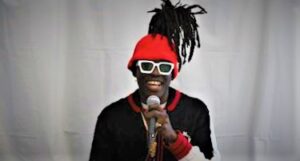 Reggae Rock News; Hello, welcome to Cali Vibes 2023! Blvk H3ro; Hey, what's going on? What's going on, Mama? This is my first Cali vibes. I was booked for last year, but, you...
Read More →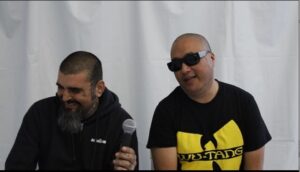 Questions and Answers Reggae Rock News Interview with lead singer Opie Ortiz & Tim Wu Reggae Rock News Reggae Rock News You have been in the scene since the beginning did you ever...
Read More →