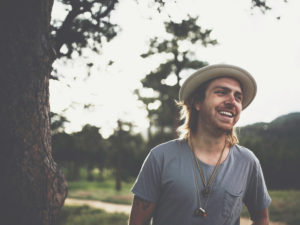 Thursday
Apr 04
8:00 PM
Trevor Hall
The Observatory North Park – San Diego, CA
Friday
Apr 05
7:30 PM
Trevor Hall (18+ Event)
Brooklyn Bowl – Las Vegas – Las Vegas, NV
Tickets
Events in all locations
Tuesday
Mar 19
7:15 PM
Trevor Hall
Cats Cradle – Carrboro, NC'
Tickets
Friday
Mar 22
7:15 PM
Trevor Hall
Agora Theatre – Cleveland, OH
Tickets
Saturday
Mar 23
6:30 PM
Trevor Hall
St. Andrews Hall – Detroit, MI
Tickets
Sunday
Mar 24
7:15 PM
Trevor Hall (21+ Event)
Bell's Eccentric Cafe – Kalamazoo, MI
Tickets
Tuesday
Mar 26
7:15 PM
Trevor Hall
Delmar Hall – St. Louis, MO
Tickets
Thursday
Mar 28
7:30 PM
Trevor Hall
Majestic Theatre-WI – Madison, WI
Tickets
Friday
Mar 29
8:00 PM
Trevor Hall (18+ Event)
Concord Music Hall – Chicago, IL
Tickets
Saturday
Mar 30
7:30 PM
Trevor Hall (18+ Event)
First Avenue – Minneapolis, MN
Tickets
Sunday
Mar 31
7:15 PM
Trevor Hall
Slowdown – Omaha, NE
Tickets
Tuesday
Apr 02
7:15 PM
Trevor Hall
The Depot – Salt Lake City, UT
Tickets
Thursday
May 09
8:00 PM
Trevor Hall
The Norva – Norfolk, VA
Tickets
Saturday
May 11
8:30 PM
Trevor Hall
The Signal – Chattanooga, TN
Tickets
Sunday
Jun 16
6:15 PM
Nahko and Trevor Hall
The tour is a celebration of the success of his hit single, Moon/Sun (directed by celebrity videographer Jordan
Taylor Wright) from his latest studio album, The Fruitful Darkness.The album hit #4 on the iTunes Alternative charts and was the most successful music Kickstarter campaign this year! Trevor Hall will also be releasing a brand
new live performance music video of Moon/Sun this week.
Also, on tour with Trevor is indie/Americana trio Dirtwire,and Will Evans (frontman of the group Barefoot Truth). and Dirtwire will also be announcing a brand new musical collaboration and that song will be played during
Trevor's main set.
ABOUT
Trevor hall was raised on an island in South Carolina, singer/songwriter Trevor Hall realized at a young age that music was more than just a passion – it was, rather, his life's art. Hall's music is an eclectic mix of roots, folk, rock, reggae and Sanskrit chanting which echo with the names and teachings of divinities. His music maintains a refreshing and universal message that has captured the hearts and ears of fans around the world. While on the road,
Trevor sees the stage as his moving temple, a place where he can share in the experience of his spiritual journey with his audience.
Trevor's annual trips to India also continue to serve as a source of creativity and motivation for his music. Beyond his intention to spread love and healing through music,
Trevor Hall also collects donations to support children's education in India and has continuously donated to charities and relief funds.